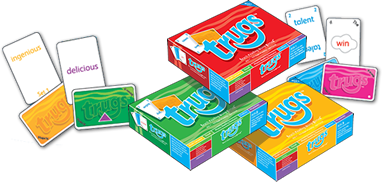 Supporting Students with Dyslexia and Other Literacy Difficulties Over the Summer
At Read Successfully, we are passionate about empowering students with dyslexia and other literacy difficulties to become confident readers. Our focus is on using synthetic phonics resources like Trugs to provide multi-sensory activities and fun games to teach reading effectively. As the summer holidays are upon us, we understand the importance of maintaining reading progress and supporting students' literacy development even during the break. That's why we are excited to announce our summer program, which includes a series of free resources to support parents and students over the next four weeks.
Our Summer Program: Supporting Your Child's Literacy Journey
The Read Successfully summer program is designed to help parents and students make the most of their time off while still engaging in meaningful literacy activities. Over the next four weeks, we will release new resources every week, each tailored to address specific areas of literacy development. Whether you're looking to enhance your child's reading aloud skills, engage in sensory word play, embark on a word scavenger hunt, or encourage storytelling, our summer program has something for everyone.
Week 1: Reading Aloud Together
In the first week of our summer program, we will focus on "Reading Aloud Together." Reading aloud is a powerful way to strengthen reading fluency, comprehension, and bonding between parents and children. We will provide tips and activities to help you create an enjoyable reading environment, choose appropriate reading materials, and engage in interactive discussions with your child after each reading session.
Stay Updated: Follow Us on Social Media
To receive the weekly resources and updates, sign up for our mailing list now. Additionally, we encourage you to follow us on social media, where we will announce the release of each new resource. By following us on platforms like Facebook and Twitter, you won't miss any of the valuable literacy resources we have in store for you.
At Read Successfully, we believe that every child, regardless of their learning differences, deserves the opportunity to become a successful reader. Our summer program aims to provide parents and students with the tools they need to continue their literacy journey over the holidays actively. Remember, learning doesn't have to stop during the break; it can be enjoyable and rewarding with the right resources and activities. Let's make this summer a time of growth, fun, and successful reading for all students!